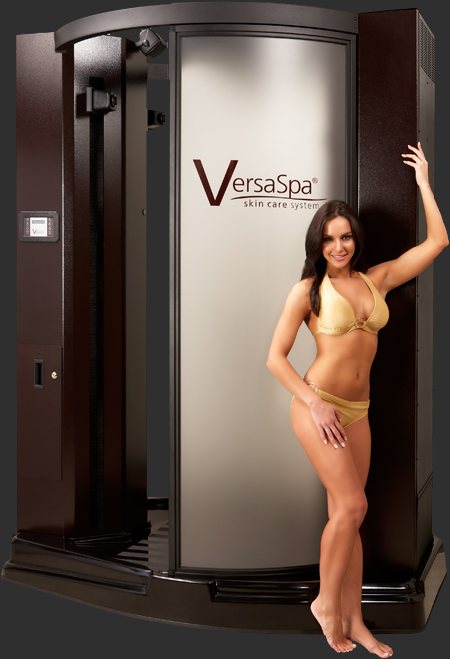 VeraSpa
Sunless Option:
Air blow dry after every treatment
Guaranteed flawless and even applications
Guaranteed natural-looking results
Three health and beauty solutions from which to choose
Mix and match treatment options
Mist for full body, just face, or just legs
Also visit www.versaspa.com for more information.
Pricing:
$35 Full Body Session
$18 Legs Only Session
$14 Face Only Session
$8 Anti-Aging Hydration Session
Packages:
$99 4-Full Body Sessions
$163 8 Full Body Sessions
Sunless Spa Common Questions
How does it work? The active ingredient DHA reacts with the proteins and the outer most layer of the skin giving you a nice golden brown look.
How long does it last? It will vary with your skin type and how you care for your skin, but you can expect you tan to last between 4-6 days.
What should I wear? Wear dark colored undergarments or a bathing suit under your clothing. Bring or wear loose fitting clothing to change into after the session.
Is it OK to combine tanning with sunless? Yes, combining both types extends the life of your tan and gives you the ultimate color.
How long do I have to wait to shower afterwards? At least 4 hours.