Welcome to Bermuda Bronze Tanning
Bermuda Bronze New Bedford Hours

Bermuda Bronze Dartmouth Hours

Monday: 9AM - 9PM
Tuesday: 9AM - 9PM
Wednesday: 9AM - 9PM
Thursday: 9AM - 9PM
Friday: 9AM - 9PM
Saturday: 9AM - 4PM
Sunday: 10AM - 2PM

Monday: 9AM - 8PM
Tuesday: 9AM - 8PM
Wednesday: 9AM - 8PM
Thursday: 9AM - 8PM
Friday: 9AM - 8PM
Saturday: 9AM - 4PM
Sunday: 10AM - 2PM



Feel free to contact us if you have any questions.
Bermuda Bronze
Bermuda Bronze is here to help make sure you get the perfect tan. Learn more about us by reading the information below or check out our products, services, specials, and sunless options using the links to the right.
With the latest in product and technology we can make sure you get the perfect tan.
Getting a tan with your busy schedule is easy with VersaSpa. Find out how!
Sunless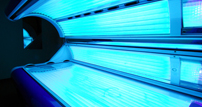 Having that perfect tan is easy at Bermuda Bronze. Stay up to date on the best deals.
Specials
Welcome To Bermuda Bronze
Bermuda Bronze was opened January 2006 to provide New Bedford and surrounding cities with a knowledgeable tanning experience to ensure a perfect tan. In September 2017, we opened our second location in Dartmouth to be more convenient for UMASS Dartmouth students, BCC students and that area in general. We have a fully certified staff that is trained on skin care and lotions to guide you to your full tanning potential. We also hold the highest standard of cleanliness and do all the cleaning for you. Bermuda Bronze offers multiple levels of tanning in superior beds and sunless tanning in the VersaSpa to accommodate all skin types.
Bermuda Bronze is owned by Liz Carreiro and Cristina Johnson, who both graduated from the University of Massachusetts Dartmouth. They have grown up in the area and wanted to open a tanning salon that could be a place where you trust and know that you are getting the tan for the money you are spending. They wanted Bermuda Bronze to be your safe place to ask the questions that may seem odd and a place to get the right answers. When you come into the salon it has a friendly and fun feel….come and join our customers for a little escape to relax and get away from the day-to-day troubles and get a great tan.
Services We Offer
We offer everything you need to get the ultimate look. Our salon is a step above the rest in both quality and technology. Just see for yourself..
Tanning Bed Services
Sunless Tanning Services
Bridal Tanning Packages
Skincare / Tanning Products
Clothing for Sale
Sunglasses & other products